Get Involved
For more information about One Eyed Horse Productions, contact:
Jill Rhyne-Grey
production@one-eyedhorse.com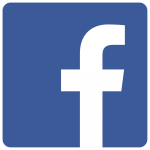 Follow One-Eyed Horse on Facebook for the most up-to-date information about upcoming projects and opportunities to get involved!
Learn More
We are always looking for volunteers, interns, actors, crew, and investors. Contact us to learn more.
Yes we do! We post all of our information about auditions on our One-Eyed Horse Facebook page. Follow our page to stay up-to-date with audition details as they become available.
Our production partner, Outlaws and Peacemakers, hosts Western-themed reenactments and events for anyone interested in learning more about the Old West. For more information and dates of upcoming events, visit http://outlawsandpeacemakers.com/.
One-Eyed Horse Productions
2533 Paso Fino Dr.
Finksburg, MD 21048